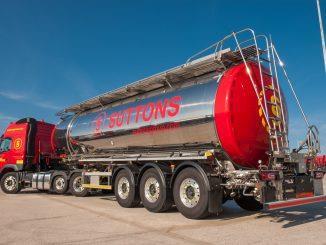 A Suttons Tankers HGV driver was crushed under the wheels of his own lorry as he tried to stop it rolling away at Eastham Refinery in 2021, an inquest heard this week.
The court was told that around 1pm on September 20, 2021, Lee Wright, 31, from Fleetwood, had reversed the cab of his lorry into position at the terminal so he could attach an oil tanker. He then exited the vehicle and wound up the tanker supports while it was stationary.
CCTV at the site, provided as evidence to the inquest, showed that Wright then mounted the vehicle between the cab and the tanker in order to connect the two vehicles.
The court heard that the cab and the tanker began to roll forwards and, after around 13 seconds, Wright jumped from the vehicle and ran alongside it, in an attempt to reach the cab and apply the brakes.
He then collided with another, stationary lorry on the other side of the terminal and was "forced between his own vehicle and the stationary lorry… and then, as a result, was pulled under the wheels of his own vehicle".
A post mortem found that Wright suffered multiple severe crush injuries and died instantly.
An inspection of the lorry, carried out by vehicle examiner Paul Harrison with Merseyside Police and the HSE, found no defects which could have affected its operation and control prior to the incident.
Daniel Longdon, a HSE inspector who led the investigation into Wright's death, said: "What should have prevented [the tanker] from rolling would have been the brake system, which would have then been connected to the brake in the trailer. The fact that it rolled implied that the brakes weren't applied."