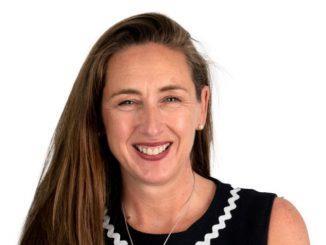 Pallet-Track is calling for the Driver CPC to be suspended in order to encourage HGV drivers back into the industry and back behind the wheel.
The pallet network said the move would be a "safe and quick-fire route" and although it was now too late to save peak Christmas trading, the moratorium could solve problems in time for Easter 2022.
Pallet-Track chief executive Caroline Green (pictured) said the government had already demonstrated increased sovereignty over decision making by overriding EU protocols and merging the Class 1 and 2 driver training.
But she said time was running out and the Driver CPC needed to be suspended now: "It is positive that the government has announced 4,000 additional training and testing opportunities but with the lead times we're seeing at the DVLA to return licences combined with training and testing capacity, that initiative cannot bear fruit before next year," she said.
Read more
"There are safety question marks over the government's approach here, but a moratorium on the EU's Driver CPC directive would be a safe and quick-fire route to get our experienced, but lapsed, drivers back behind the wheel."
Green said current CPC training was widely believed to add little value and nothing towards demonstrating competency and she added: "It was an EU regulation that was responsible for an exodus of drivers in the first place when it was introduced in 2009.
"Given that we can't rapidly get new drivers on the road, a moratorium would give the government time to consult with the industry on formulating training that will command the respect of both drivers and management, unlike the current arrangement," she said.
Pallet-Track also said the government needed to remain true to its word and reinvigorate work on HGV parks "as a matter of urgency".