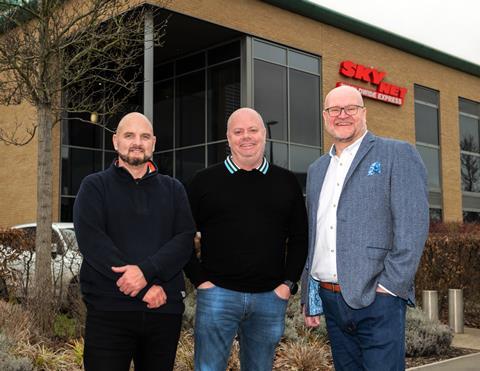 Courier company SkyNet has partnered with cross-border trade compliance platform Eurora Solutions to offer customers a more streamlined process for importing goods into the UK and the EU.
As part of the rollout, SkyNet will be providing Eurora's automated product classification (HS) code allocation and import one stop shop (IOSS) solutions in the United Kingdom, with plans to expand this further in the future.
The IOSS service automates VAT registration and reporting when shipping goods to the EU while Eurora's AI engine streamlines HS code allocation.
"Our partnership with Eurora is a natural fit as it enables our clients to streamline complex customs and import regulations by leveraging the power of AI and machine learning and unlocks new growth opportunities for e-commerce retailers around the world," said Tommy Erasmus, SkyNet CEO.
UK-based SkyNet provides international B2B and B2C delivery to over 156 countries worldwide.