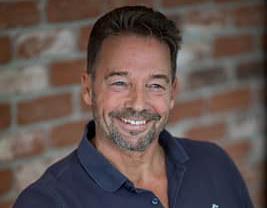 Skills for Logistics (SfL) has been bought by VTCT, a charitable group specialising in apprenticeship and other vocational qualification assessments founded 61 years ago and with its roots in the hairdressing and beauty industry.
The group said the move would "combine the strengths of both VTCT and SfL to fortify their position as leaders within the apprenticeship market and enhance the logistics consultancy services offered to employers, centres and learners". SfL brings its expertise in the logistics industry to the group while VCTC will provide scale and consistency of service to SfL to give more confidence to trainees.
"We are confident that by bringing together Skills for Logistics, alongside Skillsfirst, iTEC and VTCT, we will be able to enhance the experience we offer learners and employers while continuing to provide the excellent service our approved centres expect from us," said Alan Woods OBE, chief executive of VTCT. "This widening of our group structure aligns with our growth strategy to continue the development of our portfolio.
"This acquisition is a huge opportunity for VTCT and Skills for Logistics to grow together, and we look forward to working with our new colleagues in Bristol to achieve our strategic objectives together."
VCTC sees logistics as the "engine room of the UK economy" and a significant opportunity to grow its business.
SfL MD David Coombes, pictured, and development director Paul Spink will be staying on to manage the transition and it will continue to be based in Bristol while VCTC is based in Eastleigh near Southampton.
"We are excited by the potential for both organisations to offer a wider range of apprenticeships and other services in the UK and beyond," said Coombes. "We would like to assure Skills for Logistics customers, employers and training providers that there will be no interruption to your service, and you will continue to be supported as usual in the best way possible by your regular team."
Coombes acquired former sector skills council SfL in 2016 and has since built it into a market leading position, with a 25% market share in logistics apprenticeship assessments including LGV Driver, Supply Chain Warehouse Operative and Supply Chain Practitioner. It works with some of the largest training providers and employers in the transport industry.
VTCT is one of the UK's largest technical and vocational qualification awarding and end-point assessment organisations. With more than 2,000 approved centres worldwide, VTCT has a growing network of centres throughout the UK and in 49 countries worldwide, supporting over 120,000 learners and apprentices every year. As a charity with no shareholders all profits are ploughed back into the business to improve the quality of its services and achieve its aim of upskilling the UK labour force.
It works with around 3,000 training providers worldwide and has more recently expanded into the sports, leisure, hospitality and catering sectors. SfL will represent around 10% of the group in terms of staff numbers.