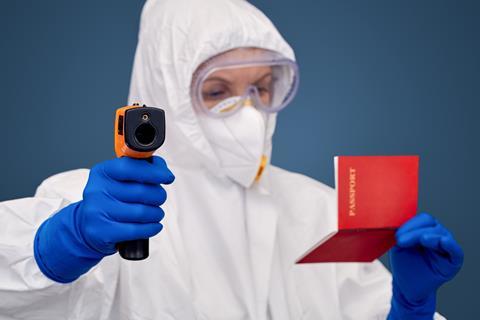 The International Road Transport Union (IRU) is demanding that governments across Europe drop "misguided" Covid restrictions and act to alleviate driver shortages if they are to resolve a growing supply chain crisis.
The IRU's goods transport council, which represents more than three million logistics operators globally, said delays would stretch into 2022 unless governments acted now to fix a "supply chain mess".
It has backed a resolution that called for congested ports to be alleviated by accelerating the uptake of existing digital trade facilitation tools, including for the CMR and TIR conventions.
The IRU also said "unnecessary and often politically motivated Covid border controls and driving restrictions" needed to be abandoned, to help unblock HGV movements.
It also wants the qualification age for professional drivers lowered to 18 and to freeze or adjust fuel taxes to combat soaring fuel prices.
Asli Çalik, president of the IRU's goods transport council, said: "Supply chain disruptions are causing major issues every day in my region, at the crossroads of Eurasian and global trade, as in most other countries.
"Logistics companies are doing their best, but governments also need to act now to keep goods moving."
The call came as transport secretary Grant Shapps told MPs that the driver shortage was a global issue and not limited to the UK.
Responding to criticism that the government had only offered 5,000 temporary visas to fill 100,000 driver vacancies, Shapps said: "It is important to set this in context.
"I met my German counterpart here in Parliament just yesterday and it is estimated that by 2027 Germany will have a shortage of 185,000 HGV drivers.
"The opposition leader tells us what his solution is, which is to issue 100,000 visas, which would completely undercut our own lorry drivers and take us back to square one."