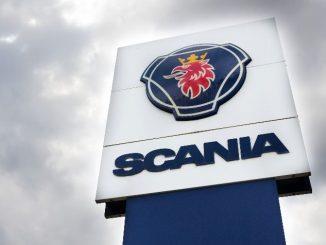 Scania is to introduce a "substantially updated" Euro-6 truck range this November.
The exact timing and content of the launch have not been disclosed but the company promised it would include improvements in fuel consumption compared to the current range, as well as chassis updates.
"Given the situation with record demand, semiconductor shortages and the coming introduction of a new product range, we decided to put our cards on the table," explained Alexander Vlaskamp, executive vice president and head of sales and marketing at Scania.
Although its current truck range has reportedly experienced record sales during the first quarter of 2021, Vlaskamp admitted Scania is "wrestling with the semiconductor shortage, like the rest of our industry".
Read more
"This has resulted in long lead-times and, in some cases, delayed deliveries," he added. "On top of this, we are preparing for our biggest introduction since 2016. In this situation, we decided it is fair to give potential customers a better basis for making decisions when considering their next Scania truck and its timing.
"We will continue to educate our sales force during the autumn and make sure that we have all tools and information in place for the introduction of the new 13-litre range in November. We are convinced that our customers will appreciate that they are being given the opportunity to either go for a great truck from the current range or choose the substantially updated trucks that are scheduled for production start during the second quarter of 2022."
Scania advised customers to register their interest in the updated product range through their normal contacts, although the regular order system will not open until November.