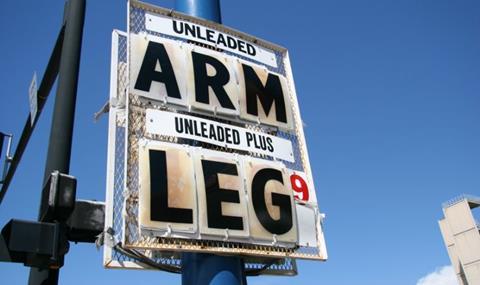 The RHA has renewed its call for an essential user rebate on fuel duty as the cost of diesel at the pump continues to rise sharply.
The government's weekly fuel prices shows that the increase is currently running at more than one pence per litre (ppl) per week, with fuel prices rising to almost 180ppl yesterday (23 May), an increase of 1.3ppl in a week.
This latest rise brings the price to almost 50ppl more than this time a year ago.
In its latest report on fuel price rises this week, RHA said that an essential user rebate on fuel duty would result in a "concrete, immediate impact" on the cost of living crisis.
It called on the government to follow the example of other European countries.
"By taking 15ppl of the cost of fuel, like the German and other European governments have done for hauliers and essential users, this cut can be taken off the cost of goods and services, resulting in a real-terms decrease for consumers in the supermarket or high street," the report stated.
An RHA spokesperson added: "We want to see a 15 pence per litre rebate for commercial vehicles to reduce the price of moving people and goods.
"This would be a big boost to the economy as the cost of living spirals. Similar schemes are in place for commercial operators in France, Spain, Italy and Belgium."