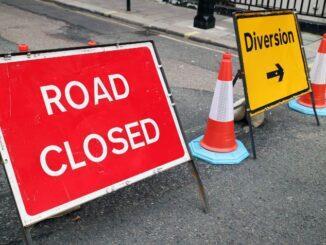 The RHA said it was deeply concerned by the findings in a recent survey which showed that less than half of lorry and coach operators were satisfied with the state of England's motorways and 'A' roads.
The Transport Focus poll of more than 1,000 logistics and coach operators showed that only 49% were satisfied with the road network, although this was a slight improvement from last year when the result was 46%.
Just 22% said information on overrunning roadworks was 'good' and only 8% thought rest stops offered value for money.
On the day-to-day management of National Highways' roads, safety scored highest with 60% rating it good, but respondents said they wanted to see the length of roadworks reduced and completed in smaller chunks and incidents cleared more quickly.
In a statement, the RHA said National Highways needed to place greater priority on the experience of users: "Road freight and coach industries should be at the heart of decisions relating to the strategic road network," it said.
Read more
"With 79% of freight moved on our motorways, road freight plays an irreplaceable role in our supply chains.
"Reliable and predictable journeys are essential for our productivity and economic growth.
"Increased satisfaction measures on the issues most important to users including: improved road surfaces; better information about roadworks, unplanned disruptions and unplanned delays should be monitored and evaluated," the RHA added.
Anthony Smith, chief executive of Transport Focus, said: "While it is good to see some improvement in the overall rating of the survey, it is clear that more needs to be done to meet their needs.
"We'll continue our work with National Highways to keep these issues a priority and get the improvements needed."