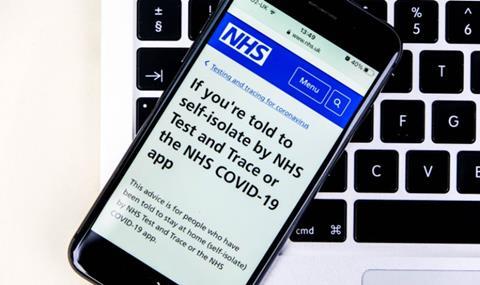 The government's failure to clarify whether or not HGV drivers must self-isolate if they are caught up in the 'pingdemic' is causing chaos within all sectors that rely on transport and logistics, according to the RHA.
Stay-at-home orders remain in place for those in close contact with anyone who tests positive for Covid-19, but a small number of 'critical workers' are exempt.
These include health and care staff, but there remains confusion over whether HGV drivers – classed as essential workers during the pandemic last year – are included.
The uncertainty has already resulted in a council in the north east telling constituents their waste collections were moving to fortnightly after more than a third of its bin crew's workforce had to self-isolate.
Stockton-on-Tees council leader Bob Cook said: "Sadly, we simply do not have enough staff to keep carrying out household waste collections every week and in order to protect and prioritise that service we need to make a temporary switch to alternate weekly collections – waste one week, recycling the next – from tomorrow.
"We also need to suspend green waste collections with immediate effect.
"I'm very sorry that this has come at such short notice but unfortunately we've been faced with a surge in staff having to self-isolate that has made it impossible to continue providing weekly household waste collections.
"A significant number of those staff are qualified HGV drivers – they can't be replaced as there's a national shortage of them."
Liverpool city council has also announced a temporary pause to its green garden bill collections until August "due to an increase in Covid-19 related staff absences".
But Rod McKenzie, MD for policy and public affairs at the RHA said the problem stretched right across the industry and government policy on this was "as clear as mud".
He told motortransport.co.uk: "It's so chaotic out there.
"Our anecdotal evidence shows that those supplying the farming sector are affected partly because of the driver shortage and partly because of the pingdemic.
"It was a difficult situation before; it's a critical situation now."
McKenzie added: "I think hauliers are really stressed. Every day there's another ping, another driver down or another key worker and it wasn't like they were flush to start with."