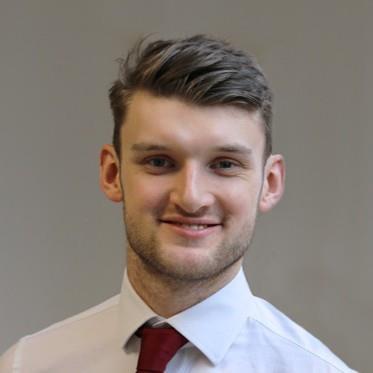 The eyes of the world are on Glasgow for the COP26 Summit on Climate Change. But while everyone might be looking, it's a fair bet to say plenty of people involved in the UK's logistics sector aren't really listening. Sure, those involved in the delivery business are all talking a good game. The truth though is that the pace of change is still way too slow – and way behind rapidly changing public opinion on the importance of 'greening' our economy.
I know, because I hear it all the time. At XeroE, we're leading the way in zero-emissions fulfilment with our network of electric vans, scooters and cycle couriers doing last-mile deliveries inside the M25 and across Bristol, Bath and Manchester. The appetite is certainly there for this type of service among the public, and we are already getting set to expand to Leeds, Sheffield and Nottingham soon.
Yet when I go in to pitch our services to businesses, very often the familiar old chestnuts are trotted out – 'the pricing is too high'; 'it means extra time to sort packages for you'; and my favourite, 'nobody is asking for this'.
Of course, I'd beg to differ on all these points. But you don't have to take my word for it. A Deloitte study earlier this year around consumer attitudes to sustainability proved UK shoppers are becoming more sensitive to ethical and environmental issues – and are spending accordingly. Indeed, buying from brands that are cutting emissions and treating their staff well have become major priorities, especially in a post-lockdown world where we are all more inclined to think about the good of society. Added to this, even without much knowledge of the inner-workings of logistics, shoppers understand the mechanics of ordering an item online, and want choice on delivery options in terms of days, time slots and communication.
What we are noticing is that our flagship customers – such as national florist Bloom & Wild – genuinely reap rewards from offering zero-emissions delivery. It 'completes' the ethical story for the brand, offers a more personalised delivery experience, and most importantly, translates into high NPR scores which promotes repeat business.
According to Climate Partner, 93% of e-commerce businesses' carbon footprint is found in outbound logistics, which makes it a glaringly obvious solution for businesses who seek to meet carbon reduction goals. On top of this, this reduction is attractive to younger shoppers, who increasingly will have the spending power and are actively turn away from companies that cannot demonstrate how they are doing things right.
At present, the lack of zero-emission options for HGVs mean the trunking part of nationwide deliveries still has a carbon cost, but that's no reason not to try elsewhere. We're pushing the boundaries to get the biggest and newest electric vehicles we can, and offering our clients benefits such as co-branding so they can highlight their credentials.
There is a moral imperative to go green, and I'd obviously love to see every delivery company take the plunge and invest in alternative vehicles like we are. The truth is though, by the time most of them realise this, they will be on their way to extinction. Let's hope the planet isn't burning by then too.
Howard Evans, head of sales, XeroE