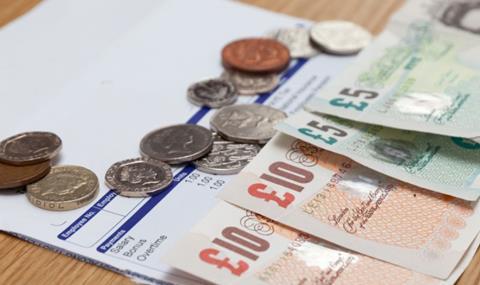 Leading operators have insisted raising driver pay rates and offering sign-on bonuses will fail to ease the current chronic labour shortage and have instead led to rates increases and firms poaching staff from each other.
Their warning comes amid a raft of fresh incentives being offered by major supermarkets and logistics operators to lure HGV drivers into new positions.
However, Cullimore MD and RHA chairman Moreton Cullimore rejected recent claims by the Unite union that boosting driver pay rates would help solve the crisis.
"Seeing simply raising driver pay as the answer is extremely naïve and misleading," he told motortransport.co.uk. "Pay across the UK has been increased and is increasing several times this year but this isn't bringing more HGV drivers to the job market, it's simply about trying to retain them.
"The real issue is much wider - facilities, safety, regulations and cultural changes are a huge part of the problem, all of which need to be addressed together. It is disappointing that it takes a pandemic for the penny to finally start to drop."
Cullimore estimates that the industry is short of "possibly in excess of 100,000 drivers" and also rejects claims that faster Covid tests and more driving tests would ease the situation.
"They won't solve this problem as the problem already existed before Covid," he said. "Covid has just created a perfect storm to exacerbate and focus the problem, along with possible Brexit effects.
"We have increased pay twice this year for drivers but the construction market is very competitive so the increase to the bottom line is straight out of our margin. That means we haven't been able to give the larger pay increases seen elsewhere."
Rod McKenzie, RHA MD of policy and public affairs, said that while the effect of the 'pingdemic' had now "eased off" the industry was "left with the overarching problem of a critical driver shortage" - and that drivers were now moving from one firm to another in search of better wages.
"All we're doing is poaching from one company to the next with the same limited pool of drivers," he said. "We need long-term solutions which are about recruiting fresh blood, and to do that you have to be paying decent wages and have reasonable conditons to make the job opportunity more attractive.
Read more
"Younger people don't like the tramping lifestyle that's presented so the creative companies are thinking around different roles and how they can dice and slice orders so they can meet customer demands but make the job more attractive for new staff."
Europa operations director Dan Cook said the driver shortage had "rapidly increased pay rates" and admitted that the firm had increased salaries in the past month.
"But if paying more entices a driver from another company we are simply shifting the problem around," he said, "so we are investing in in-house training to create extra drivers, hopefully over the next 6-9 months.
"The government needs to classify HGV drivers within the Shortage Occupation List and invest in creating new drivers," he added. "Also, tight-timed window deliveries, the expected norm these days, do nothing to increase vehicle and driver optimization. They drive inefficiency to be at fixed places at fixed times which don't necessarily make logical sense to an optimal routing plan. The consequence is one needs double the capacity to achieve the same activity."
Meachers chairman Bob Terris revealed that the company increased pay by three times the inflation rate in June.
"Pay increases will help with retention and attract new employees but financial help for prospective entrants to the industry and improved pay and conditions is the long-term answer," he said. "Recognition of the contribution our industry makes to the economy will help but the costs involved will have to be passed on which will be inflationary."
Stuart Charter, MD of Aztek Logistics agreed: "In the short-term we have increased our driver pay but we have also had to increase our costs to customers which long-term compounds the problem," he said. "Government attempts to ease the driver shortage pour petrol on a bonfire started, perhaps unintentionally, as part of the Brexit process. Extending drivers hours, for example, is fundamentally dangerous, as is latest consultation on reducing the number of qualifications to speed up the process which will only serve to put inexperience in the driving seat and encourage the wrong kind of motivation."
Clive Brooks, MD of ABE Ledbury, said the firm had implemented an inflationary increase in July in its annual review but government initiatives aimed at solving the problem have had "very little impact".
"As safety must always be our primary concern I don't subscribe to increasing hours," he said. "The extra availability of tests is welcome but just a small piece of a bigger puzzle. Companies aren't increasing drivers' wages to induce more people into the industry but purely just to poach from each other. The answer is to encourage new talent in the industry with training programmes and improve working conditions in an effort to keep them in the industry. The increase of government funding towards apprenticeships will help but the rest is down to us."