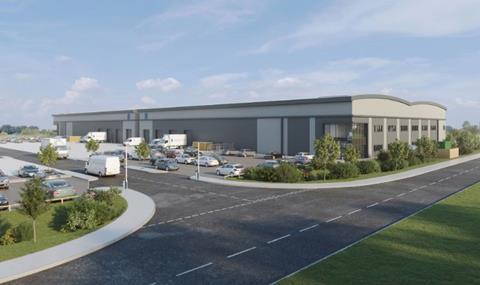 Real estate developer Panattoni has begun developing another large logistics development on its industrial estate in Brighton.
The 268,063sq ft last-mile logistics depot will comprise seven units, each ranging from 19,834 sq ft to 55,632 sq ft and are being built to a BREEAM 'excellent' rating and an EPC rating of 'A' to prioritise energy efficiency and reduce operating costs.
Panattoni said they would also benefit from eaves ranging from 7m to 10m, 15% roof lights and EV charging for vans and cars. The development is scheduled for completion in the second quarter of 2024.
Read more
Based at Panattoni Park Brighton and adjacent to Brighton City Airport and the A27 dual carriageway, the development is the third one for the company in 2023 that is south of London and follows the construction of a 257,000 sq ft on the same park that commenced earlier this year.
David McGougan, development director at Panattoni, said: "This development presents a very rare industrial and logistics opportunity.
"Panattoni Park Brighton is the ideal location for last-mile delivery operations looking to address consumer markets clustering the south coast.
"Brighton and Hove is predicted to become one of the UK's top 10 fastest-growing economies by the end of 2023."