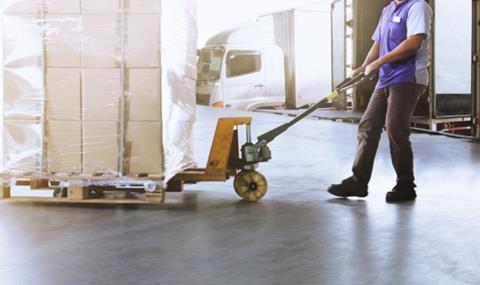 Vehicle utilisation for trucks involved in pallet distribution is significantly higher than the national average for artics and sits at 75.4%, according to the Association of Pallet Networks (APN).
It said that in light of COP26 and the climate emergency, pallet networks offer hauliers huge savings in vehicle miles, particularly as government figures suggest that the national average for vehicle utilisation is 63%.
APN said that based on these utilisation figures alone, members are saving in excess of 150,000 vehicle journeys per year, making a major contribution towards lowering congestion and emissions.
It came as APN released figures showing that there was an 18% increase in freight volumes in the pallet sector between January and September, with 24m pallets delivered by the country's eight networks.
"We are seeing this consistent and continued growth across all pallet sizes and all services, as more shippers and hauliers realise the benefits of network membership," said APN chairman Paul Sanders.
"Given that 30% of artic miles in the UK are still running empty, our emphasis on full trailers and balanced trunks is an important contribution to the sustainability of logistics overall," he added.