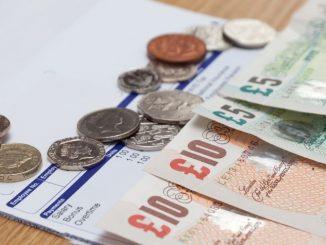 A veteran HGV driver has told transport firms to take on the supermarket giants to demand fairer and more consistent pay rates.
Tim Shenton, 63, a Class 1 night trunk driver with Hackling Transport in Gloucestershire, earns £17 an hour.
However, the former assistant operations manager said that, despite a recent spate of high-profile industry pay rises, many HGV drivers were still being offered far too little and that the situation needed to change.
"The problem is there's never really been any pay parity," he told MT. "A friend drives a cement tanker and he's on £10 an hour. And there's a company not far from where I live only paying £10.50 an hour for Class 1. People say it's not really a skilled job. They want to come and work with me for a night when it's frosty or foggy and tell me that.
"The supermarkets seem to be holding people by the balls. They turn around and say 'if you can't do it for £10 a pallet we'll just go to someone else. It's a double edged sword, a poisoned chalice. When a transport company that only charges £10 a pallet says they've got to put their costs up to £12 a pallet, because they've got to pay their drivers, the supermarkets will just go somewhere else that's cheaper.
"I keep using the old adage that somewhere along the line someone is going to have to cut off the serpent's head, which is the supermarkets."
Shenton renewed his appeal to the industry to stand up to the retail giants and demand a better deal for drivers and other staff.
"The transport companies need to get round the table with them and say, 'look you're going to have to do better than this. I know Mrs Jones wants her yoghurt and her loaf for next to nothing but it's not sustainable. Here's what it's costing us to run our business'."
However, when asked if transport and logistics firms could realistically succeed in negotiating better terms for drivers, Shenton admitted that it seemed unlikely.
Read more
"I don't think they have the power," he said. "They're chasing one pallet to the next. I know a company who have lost a £3.5m contract to XPO because the company wanted them to deliver door to door – to sacrifice every other contract to fulful that one contract. That's not feasible, nobody puts their eggs in one basket."
Shenton's comments come in response to news earlier this month that drivers working for Sainsbury's are to get pay increases of up to £11.50 an hour in recognition of their "extraordinary work".
Simon Roberts, Sainsbury's chief executive, said it would increase its basic hourly rate for all staff, including those working for Argos, to £10 an hour.
Groceries Online drivers will receive £11.50 an hour and Argos Fast Track Delivery drivers will get £11 per hour, on a base rate of £10 per hour plus an extra £1, up from 75p.
The supermarket said it believed the enhanced pay will help it recruit and retain "the best talent".
However, Shenton said: "Whilst I appreciate the 'back slapping' by the unions on the wage increase for Sainsbury's drivers and refuse collectors it's hardly a good advert for the resolution of the driver shortage.
"I thought the £11.50 per hour was a misprint, but clearly not. Sorry, but the transport industry are going to have to do better than that to recruit or even retain drivers.
"Bear in mind that the pay rates at Aldi and other stores is comparable or even better, and you get to be at home at night.
"The trouble is, no disrespect, the east Europeans have absolutely kicked the bottom out of the market. IR35 has been another bugbear. The agencies are paying £16-17 an hour. What are they actually charging the companies? Because they've got to be making something out of it."