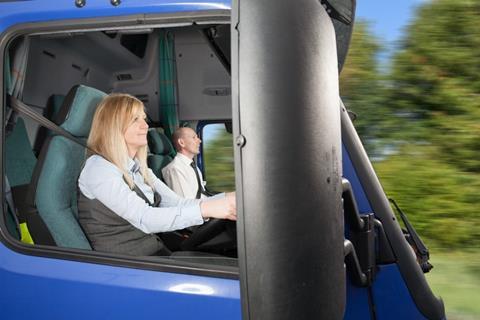 The DVSA has released more information about how the rules regarding learning to drive an HGV will change next month in order to help resolve the skills shortage.
Subject to parliamentary approval, from 15 November the law will change so that candidates will begin learning to drive in an articulated lorry, rather than a rigid.
Drivers will also take their test in an artic without having to pass a test in a large rigid lorry first.
The DVSA said candidates will still be able to learn to drive and take a test in a rigid – Cat C – if they do not wish to drive anything larger.
When a driver passes their test in an artic, they will then be entitled to drive a medium-sized lorry (C1), a medium-sized lorry towing a trailer (C1E), a large rigid lorry (C) and a large articulated lorry (CE).
In addition, changes in the law mean drivers can learn to drive a medium-sized lorry towing a trailer and take the test in one without first passing a test in a medium-sized lorry.
Last month, when the government announced its proposal to allow drivers to take one test to drive both an artic and rigid lorry, it said the move would make around 20,000 more HGV driving tests available every year and help drivers enter the industry more quickly.