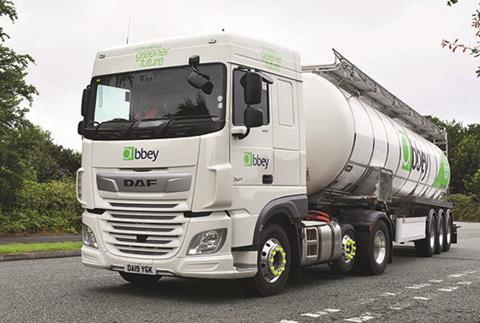 Abbey Logistics and ADM
In the summer of 2019, Abbey Logistics and ADM devised a vision for the combined team. The approach had closer co-operation and collaboration at its core and led to moving Abbey's team on-site at ADM and creating roles to streamline operations and improve the service ADM gave to its customers.
Through teamwork in its truest sense, Abbey Logistics became an extension of the ADM Logistics team, sharing successes and operational challenges as one team through an open and honest relationship that encourages collaboration and embraces a one-team approach that benefits both organisations. A key achievement for the team includes on-time delivery improving by 6% to regularly achieve 95% to 100% in 2020, despite the challenges of Covid-19.
The judges said: "A strong team submission, presented extremely well."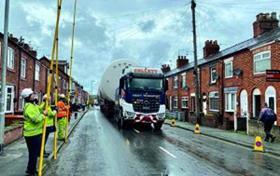 Collett & Sons
Collett & Sons was appointed to transport four storage tanks, three measuring 40m long and the fourth measuring 29m long, from the Port of Ellesmere to Coleshill. The 115-mile journey navigated motorways, industrial estates, city centres and residential areas, each of which required meticulous surveying months before the transport phase of the project began. This included liaising with six councils, four police constabularies, the Highways Agency, Historical Railways, Network Rail, BT Open Reach and the Canal and River Trust.
In preparation for the project, Collett Consulting undertook more than 80 swept path analysis reports that highlighted road widening requirements and junction modifications throughout the proposed route. With more than a year of planning, it took Collett 36 days to transport all four tanks using a fleet of modular trailers and 8x4 tractor units.
The judges said: "There was a huge degree of planning involved in the operation and it showed exemplary teamwork."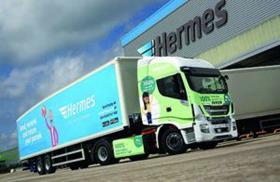 Hermes
Although the UK left the EU in January 2020, there was no trade agreement or clarity until December 2020, giving businesses little time to plan. Hermes customers and clients sought guidance, but the company had no in-house customs expertise or partnerships with customs agents/brokers.
In 2020, a cross-departmental Brexit Team was created. Through intensive, multi-disciplinary training and staff development, as well as outstanding negotiation and communication, the team successfully helped Hermes navigate the Brexit project. A host of delivery solutions was devised and implemented for clients in the UK and Europe, resulting in Hermes winning new business. The team has also developed an excellent relationship with HMRC, enabling it to discuss issues that might potentially affect the service and continually feed back any blockers not only to Hermes, but to its customers as well.
The judges said: "This was a very strong submission and evidence of teamwork that showed the role everyone played."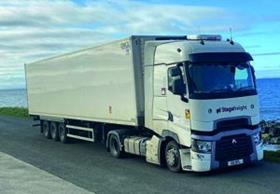 Stagefreight
2020 started out as events haulier Stagefreight's strongest to date, with a string of new high-profile contracts and 22% year-on-year growth. But Covid-19 hit and the entire entertainment sector ground to a halt, leaving Stagefreight with no work.
Not to be beaten, the business immediately turned its hand to general haulage – a sector in which it had little experience and no past reputation to rely on. The entire company, from office staff to drivers, rallied together and secured work for the business, initially focusing on supermarket work. Every employee received training to adapt to their new responsibilities and new reefers and electronic PoD systems were brought in.
By May 2020, Stagefreight broke even financially, with 95% of staff back at work, and by the end of June everybody was back at work. Now 80% of work comes from returning haulage customers.
The judges said: "An excellent example of turning a negative into a positive. This was a really strong entry."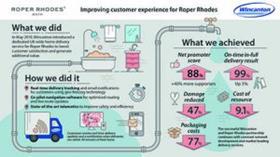 Wincanton
In 2019, Wincanton secured a three-year contract with Roper Rhodes to introduce a dedicated UK-wide home delivery service designed to boost customer satisfaction. Using a synergy of cultures, plus the latest logistics technologies, the Wincanton/Roper Rhodes team achieved 99% on-time, in-full deliveries; a 47% reduction in damage to goods during transport; and a 9.1% cost of resource reduction.
The challenge was to support growth, ensure a high-quality service and manage the effect of Covid-19 on operations. This was achieved through an outstanding team performance built around a family feel, exemplary leadership and seamless integration.
The judges said: "This was a strong submission, which showed clearly defined KPIs and good results. Traditional work, done very well."