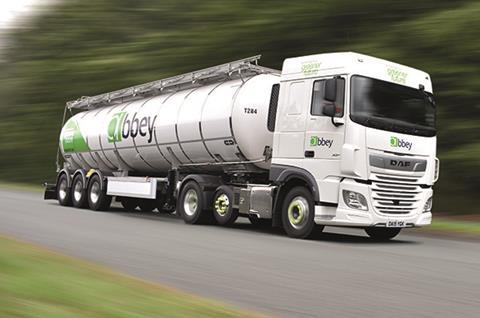 Abbey Logistics
This entry highlights the steps Abbey Logistics – a two-time previous winner of this title – took to get the business back to record profitability and industry-leading levels of customer service in 2020.
It portrays a group-wide cultural shift to get back to basics, return its customers to the forefront, control costs and focus on its core skills of problem-solving, flexibility and service.
The entry also outlines Abbey's response to the pandemic which was proactive and decisive, including engagement with existing employees through training and development, and its steps to attract the next generation of logistics professionals.
The judges said: "Abbey's back to basics approach helped it achieve significant changes in customer service levels and deliver positive financial results in a demanding year. This is a business in recovery and it's done well but let's see further evidence of a sustained period of recovery."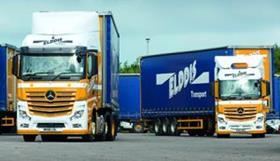 Elddis Transport (Consett)
This year Elddis Transport celebrates its 50th anniversary, and in the midst of the coronavirus pandemic it undertook the largest investment programme in its history. This included major fleet replacement, the purchase of three new depots and significant IT upgrades. Elddis' staff and customer retention are exceptional, with its top 12 customers averaging over 30 years and 37% of the workforce having over 10 years' service.
Rewarding staff, training and development are all part of Elddis' core values, as are innovation, reducing environmental impact and corporate social responsibility.
The judges said: "Elddis made significant investment in a difficult operating environment and displayed agility and adaptability, delivering continued high levels of customer satisfaction. A great professional business that demonstrates a steady delivery over the years and would be regarded as a safe pair of hands. A traditional family-run transport and warehousing company that has done well to keep up with the times. Having P&G for 50 years is impressive!"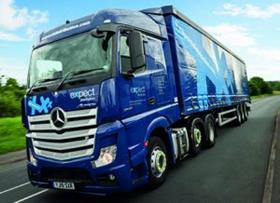 Expect Distribution
The winner of Haulier of the Year last year, Expect Distribution has delivered another outstanding financial performance and, although 2020 turnover growth was affected by Covid, it achieved an amazing 68% improvement in net profit.
At the start of the pandemic Expect decided that its commercial strategy would not change but it needed to adapt how it achieved its objectives. With a strong focus on employee well-being, it introduced an improved employee benefit package, increased communication with both employees and customers, and placed a clear focus on health and safety.
The judges said: "Expect's submission demonstrates that it has grown significantly as a business and has recognised that its people are at the heart of everything it does. Its delivery through Covid has been exceptional and the impact of more home delivery throughout this period has been impressive."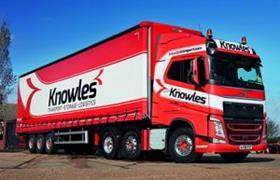 Knowles Transport
Founded in 1932, Knowles is a well-established name within the UK transport industry, primarily serving the food, drink and food packaging sectors. Embracing strong family values coupled with a sound commercial strategy has enabled Knowles to enjoy substantial growth and compete at the highest level.
Operating over 2 million sq ft of warehousing, Knowles offers contract logistics, full and part-loads, retailer consolidation, groupage and pallet network distribution, dedicated fleet management and comprehensive contract packing capabilities. It aims to consistently "push the boundaries" to ensure customers receive an optimum level of service.
The judges said: "Knowles has well-established high standards of customer service and staff welfare with a sound commercial strategy that has served it well for nearly 90 years. MD Alex Knowles has shown that he can follow in his father's footsteps and the generations before him, bringing in the younger generation while also driving a quality operation which delivers a stable financial performance."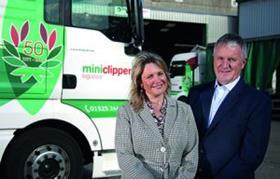 Miniclipper Logistics
The name Miniclipper was devised by Mick Masters 50 years ago based on a vision of creating an express version of a clipper ship for road transport. His first customer was a print company and master model ship builder. The name Miniclipper was born and grew over the decades with control passing to his son and current MD Peter.
The company still abides by Mick's ethos – to serve the customer right, with full integrity and to the best of its ability, with employees committed to 'never letting the customer down'.
The judges said: "Miniclipper has achieved excellent results in a very challenging year. A great business, and gross margin improved due to a greater focus on efficiency and productivity in transport. A great all round business and a great culture."