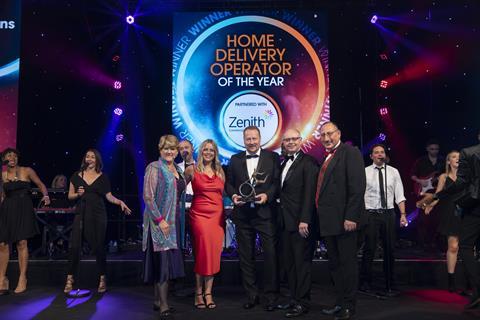 WREN KITCHENS
In the wake of the pandemic, online shopping is projected to deliver an additional £19.6bn in home delivery sales by 2025.
Wren Kitchens suggests the exponential increase in road transport, fuel prices and customer expectations means it has never been more important to focus on environmental goals, transport efficiencies and safer operations, while providing exemplary customer experience from enquiry to delivery.
The company's success is about continuous improvement and owning the supply chain – it makes, it sells and it delivers. Continuous scrutiny of this time/service/information-critical sector allows it to identify weaknesses which create opportunities.
Our judges said Wren had pushed on from last year to return outstanding results, improve the staff experience and consider its emissions impact on the planet. They were also impressed by the firm's commitment to road safety, driver training initiatives and use of technology – particularly its app which provides flexibility and transparency for customers.
"An exceptional business performance with revenue and operating profit growing year on year," one judge said. "Deliveries are also up 22% with an on-time in-full delivery rate at 99.95%.
"Also good commitment to the greener future, excellent growth on delivery figures, increased vehicle fill, lower driver infringements and excellent routeing and scheduling, saving CO2 emissions. They also have an apprentice take-on strategy."
Another judge said: "First time deliveries are excellent and the customer feedback/testimonials are supportive of this. The company exudes high standards and this is apparent in its approach to health and safety and driver management. Wren learns through understanding data and embracing any negative feedback from its customers. The business has enjoyed impressive growth and this is surely testament to the high standards it demands.
"Ultimately a first class submission demonstrating what can be achieved with plenty of effort and input by the whole team."
"It's amazing to win tonight. Home Delivery operator is probably the award we value the most"
Lee Thompson-Halls, national fleet manager, Wren Kitchens