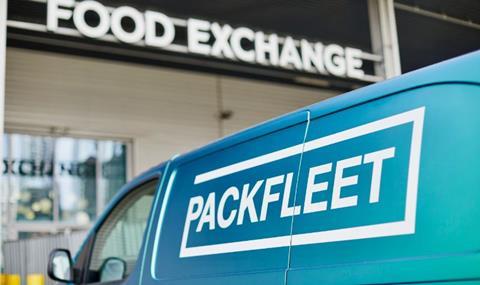 EV delivery firm Packfleet has pledged to make its new hires the best treated drivers in the country, with what it described as "sector-topping benefits".
It said it already pays its drivers above the London living wage, as well as providing private healthcare and pensions.
Workers receive free lunch and snacks when they're out on the road, as well as £30 a month to spend with more than 130 merchants who ship their goods with Packfleet.
The London-based company intends to more than double its workforce during the seasonal spike and it added that it would offer drivers permanent contracts once the Christmas period has finished, to expand its operation across the country.
Packfleet also claimed to have poached drivers from Yodel, DPD and Evri and cited "the better workplace culture" as the main reason for jumping ship.
One Packfleet delivery driver, Ayath Ullah, said: "We deliver on time, but I'm encouraged to speak with customers, and never feel overwhelmed with unrealistic delivery expectations.
"In my previous courier job, I constantly felt under pressure to deliver parcels quickly at all costs - but I've never felt that way at Packfleet."
Tristan Thomas, chief executive and co-founder of Packfleet said: "We believe that every driver should be treated fairly, all year round. You see office staff up and down the country receive all sorts of benefits during the festive season, so why shouldn't it be the same for drivers?
"The logistics sector is rife with horror stories - especially during such a notoriously busy period - and we're changing that. We don't overwhelm our drivers with parcels, and our tech puts them on the quickest route possible, meaning they don't have to speed around London to hit delivery targets.
"We're bringing driver employment standards in line with the rest of the working world. The stories we hear from drivers at the major courier services are, quite frankly, unacceptable. It's disgraceful that these have become the industry standard."