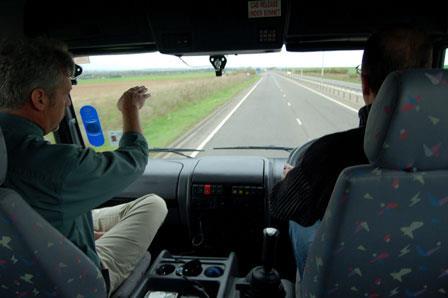 The DVSA's ability to resolve a huge backlog in vocational driver tests has been questioned by Logistics UK, which called for expanding delegated testing to fix the crisis.
Since driver testing resumed, the DVSA said it had increased the number of tests available by extending operating hours, but it also acknowledged that the pandemic had posed an "unprecedented challenge".
The Logistics Skills Network recently calculated that 118,000 tests are now required over the next 12 months in order to plug a skills black hole.
Speaking after a meeting with DVSA chief executive Loveday Ryder, David Wells, Logistics UK chief executive, said he was encouraged by the progress so far made by the agency, but more innovative solutions were needed.
"While DVSA is now delivering vocational tests at around double its pre-pandemic weekly volumes, I queried whether this is sustainable under the organisation's current set up," he said. "More than 30,000 HGV driving tests did not take place between March and December 2020, with even more cancelled during the lockdown at the start of 2021, meaning that potential employees have been denied entry to their chosen profession at a time when logistics businesses need them urgently.
"It is vital that DVSA maintains the testing rates which have been achieved in the past couple of weeks, but this is a marathon, not a sprint.
"The volumes of outstanding tests are preventing at the very least 15,000 applicants with successful passes from joining the sector at a time when our supply chain desperately needs their skills."
Wells said expanding delegated testing could help deal with the backlog and that without a testing solution, breaks in the supply chain may become likely.
"Logistics has suffered from a skills shortage for some time, but with the loss of our EU nationals, the situation has now become acute, with more than 76,000 drivers needed by our sector," he added.
The DVSA recently told motortransport.co.uk that it was conducting up to 3,000 HGV tests a week and it was ensuring all staff that can conduct a driving test were doing so.
It was also offering overtime, annual leave buy back to examiners and asking those qualified to carry out tests but who were not currently doing so, to return to conducting them, as well as conducting out of hours testing.