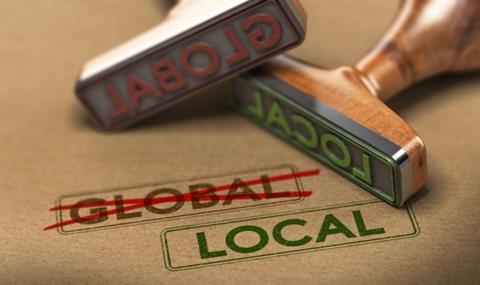 Britain's logistics and delivery companies will need to adapt to a growing UK manufacturing base, as Brexit, Covid-19 and the Ukrainian War stretch supply chains to breaking point.
The warning comes from parcel delivery specialist ParcelHero which argues that manufacturers, retailers and their delivery and logistics partners need to plan for a growing trend to return manufacturing to the UK – known as reshoring - as global supply chains break apart.
The company points to the recent Office of National Statistics (ONS) - Stock and Supply Chain issues in the UK - which looks at the impact of Brexit, Covid, the blockage of the Suez Canal and other problems on the supply chain.
The report states: "Over recent years, the EU exit, coronavirus (COVID-19) pandemic, higher energy and commodity prices, and events such as the blockage of the Suez Canal have presented businesses with significant challenges when acquiring and maintaining their stock.
"As a result of these challenges, the UK has experienced increased business uncertainty, supply chain issues across a variety of materials and products arising from worldwide shortages, and rising inflation."
David Jinks, ParcelHero's head of consumer research, said: "This week's ONS report has laid bare the problems manufacturers and retailers had in maintaining stock levels during Brexit and the pandemic and reveals that they are continuing to experience difficulties."
Pointing to comments made by a range of businesses in the report, he added: "The uptick in comments mentioning supply chain issues over the last three quarters indicates that businesses are continuing to struggle.
Read more
"The comments also show that this is a result of the current economic conditions, the UK's exit from the EU customs union and single market, and other issues such as the coronavirus (COVID-19) pandemic and general supply chain issues.
"With all this in mind, it's little wonder that the long-established global supply chain model is crumbling."
Jinks speculates that UK manufacturing might be on the verge of a renaissance in response to these challenges, pointing to a number of companies including manufacturer Albert Jagger Engineering, Ted Baker and Boohoo, which are all reshoring manufacturing to varying degrees.
Jinks argued that returning manufacturing to the UK has the advantage of reducing products' carbon footprint, reducing lead times and delivery costs and ensuring quality by continued monitoring rather than relying on samples.
He also pointed to a report from trade body Made UK which found that 40% of reshoring is returning from China, over 30% from Eastern Europe and almost 20% from India.
"It believes we are on the cusp of a fourth industrial revolution that could result in reduced labour content. This would mean the reshoring of low value items to the UK," he said.
"Encouragingly, despite all these supply chain problems, Britain is still the ninth largest manufacturing country in the world, producing £183bn of products and employing 2.5m people. That is a good base to build on.
"ParcelHero believes Britain's logistics and delivery companies will soon need to adapt to a growing UK manufacturing base. War in Ukraine can only accelerate this."