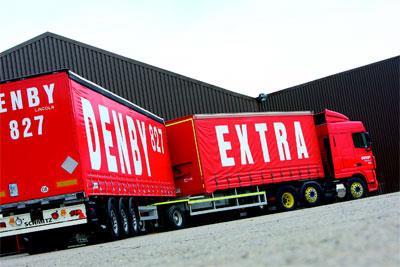 The DfT has hit back at claims that its consultation on the proposed trial of Longer Heavier Vehicles (LHVs) is using an application form that is so "unnecessarily and extremely convoluted" that it risks the project getting the go-ahead.
With less than two weeks until the 3 March deadline, only three of the 85 hauliers interested in an LHV trial have submitted examples of their usage.
HazComp MD Kevin Buck insists the the problem does not lie with a lack of interest on the part of hauliers but the complexity of the form on which they have to submit their LHV use examples.
However, a DfT spokesman told MT he rejected Buck's claims: "We flatly rule out the idea that the process is somehow conspiratorially difficult – which is obviously not true," he said.
"The DfT has contracted further study work to ascertain whether it would be feasible to authorise a trial of Longer/Heavier Vehicles (LHVs) up to 25.25m and 60 tonnes on GB roads.
"The initial study work (published on gov.uk) identified several potential risks needing further consideration before a decision can be made as to whether trials of LHVs are feasible on GB roads.
Read more
"To this end, we conducted a stakeholder survey to understand the level of interest from operators in LHVs.
"Trialling LHVs would be a major change for the public and roads authorities. It is therefore appropriate that we gather more detailed information relating to their use.
"The Department will review the effectiveness of the process with these forms after the closing date and follow-up more if appropriate.
"Any inference that the form is designed to dissuade operators from pursuing an interest in LHVs is categorically untrue.
"The Department will carefully consider all of the outcomes from the currently ongoing study work in making a decision as to whether it is appropriate to proceed to on-road trials of LHVs."