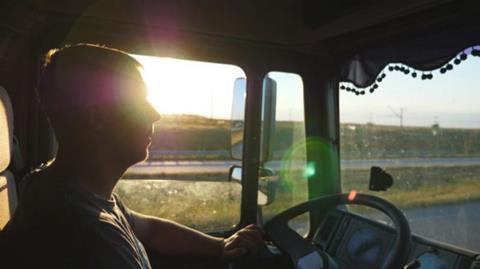 The number of job adverts for HGV drivers fell by 7.4% last week, a reduction only surpassed by dental nurses, according to figures from the recruitment and employment confederation (REC).
Its new jobs recovery tracker, designed to spot signs of labour market growth through the use of jobs posting data, found all areas of the UK saw a continued decline in advertised jobs between 4-10 May and 11-17 May, with the exception of the North East, where postings increased by 0.8%.
The data shows there were a total of 2,264 unique job postings for HGV drivers, down by 7.4% from the previous week.
The number of adverts for dental nurses reduced by 7.9%.
Demand grew the most for health professionals, roofers and slaters and pharmaceutical technicians.
The REC said its figures also showed a longer-term decline in postings due to the impact of Covid-19.
Read more
In February, there were more than 1.86m unique job postings in the UK.
This fell by 28% to 1.34m in April.
Neil Carberry, REC chief executive, said: "While there has been a huge slowdown, this job postings data shows that the picture isn't uniform in all parts of the country and for all types of occupations.
"Health and social care workers being in high demand isn't a surprise, but as more workplaces start to re-open, we are likely to see similar trends emerging for other roles. The increase in job adverts for cleaners and security guards could be the first sign of this."
Earlier this month, recruiter Driver Require said that it anticipated HGV driver employment to be down by 50% over the length of the lockdown period and total employment levels in transport and storage to have fallen by 15% by the end of the year.