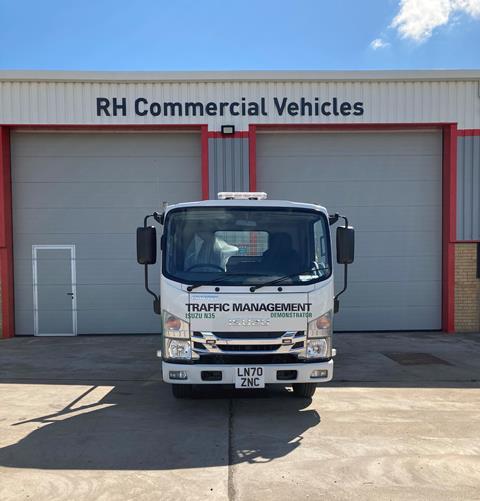 Truck manufacturer Isuzu Truck UK has added RH Commercial Vehicles' (RHCV) Newark facility to its truck dealer network, just eight months after appointing RHVC as its Northampton dealer.
RHCV Newark, which is sited on a 3-acre site close to the A1, A17 and A46 road network in north-eastern Nottinghamshire, will be responsible for the full portfolio of Isuzu Truck services covering sales, service, and parts for the area covering north-east Nottinghamshire and Lincolnshire, together with parts of Cambridgeshire.
Nigel Baxter, managing director at RHCV said the appointment was well-timed, as lockdown measures ease and the economy begins to recover.
He said: "We have been delighted with our relationship with Isuzu Truck UK, the build quality of its product range, and now to add to our area of influence for the brand.
Read more
"This opportunity to open a second dealership with ITUK is perfect timing for us, as lockdown measures are being lifted, and we are really excited about the potential opportunities to grow the vehicle parc in our new franchise area."
He added: "Positioned just to the north of Newark, our Nottinghamshire branch is ideally suited to not only cover the nominated catchment area, but it will also act as an excellent service point for vehicles travelling north to south, or vice versa, down the A1."
RHCV Newark operates a 20,000 square-foot site including 8000 square-foot of workshop space that can fit up to nine trucks in three bays. The site also includes tacho facilities as well as brake roller testing.
The dealership plans to employ a dedicated Isuzu truck salesperson to cover the franchise area and is looking at providing customer demonstration trucks at 3.5 tonne and 7.5 tonne GVW.
Pete Murphy, managing director at Isuzu Truck UK, said: "This is a vast area of opportunity for RHCV with excellent potential for expansion based on an established customer portfolio.
"The relationship between our two companies has been excellent from day one and we are looking forward to continuing to expand our business in the East Midlands with RHCV."