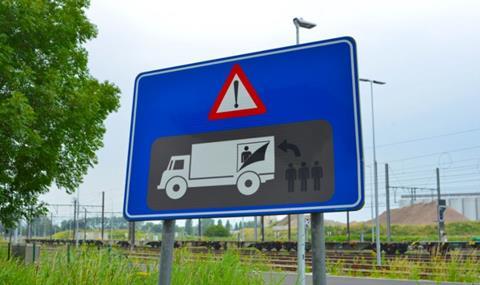 Tens of thousands of illegal immigrants continue to arrive into the UK hidden inside HGVs, contradicting theories that tighter port security is forcing them to travel by boat instead, according to a research group.
Migration Watch UK said 70,000 clandestines have attempted to enter the country via lorries since 2014 – almost equivalent to the capacity of Manchester Utd's football stadium.
Its analysis also suggested that just under 10,000 came via this method in 2021.
There has been increasing coverage of migrants arriving to the country's shores in boats, leading to suggestions that using HGVs as a method of entry was waning.
But Migration Watch UK's research showed that this deadly and illicit route was still being utilised by desperate stowaways.
Its analysis also found most are discovered in-country by enforcement officers or the police, rather than border force staff at ports.
Most clandestine entrants choosing to come in lorries are believed to make the attempt via the Calais to Dover route, although a significant number of illegal arrivals have also been found at Portsmouth and Poole.
Alp Mehmet, Migration Watch UK chairman, said: "Even with boat arrivals hitting record levels, thousands of migrants continue to enter in clandestine ways, including in the backs of lorries and containers.
"The serious risks to safety that this poses are obvious. Having destroyed their documents, as many do, it becomes nigh on impossible to properly identify those entering this way. It's an open door to criminals and terrorists."
Barrister Simon Clarke recently told motortransport.co.uk that hauliers caught up in the civil penalties scheme and fined by the authorities could be repaid after he defended two haulage firms in the court of appeal.
He also warned that the government was bringing forward provisions in the Nationality & Borders Bill, which overhauls the current civil penalties scheme and enables hauliers to be fined if their security systems are inadequate, even when stowaways are not found inside their vehicles.