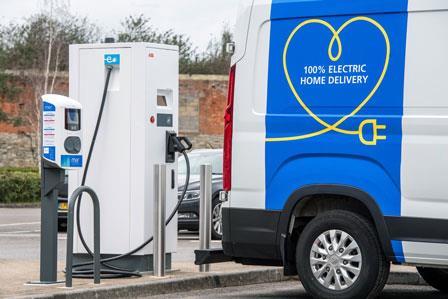 Ikea said it was undertaking one of the biggest EV infrastructure projects for last mile fleets in the UK and providing nearly 200 charge points for its delivery vehicles.
The £4.5m investment is part of the retailer's ambition to reach 100% zero emissions deliveries for customers by 2025 and 60% as early as this summer.
The project involves installing 196 chargers at its stores, as well as the new Dartford customer distribution centre due to open in spring 2023, with the first ones fitted and operational in Ikea Cardiff.
More than 50 of the chargers will be rapid, providing a full charge in less than an hour.
Jakob Bertilsson, country customer fulfilment manager at Ikea UK & Ireland, said: "Sustainability is at the heart of everything we do at Ikea and we are always looking for ways to reduce our impact on the planet while supporting our customers to live more sustainable lives at home."