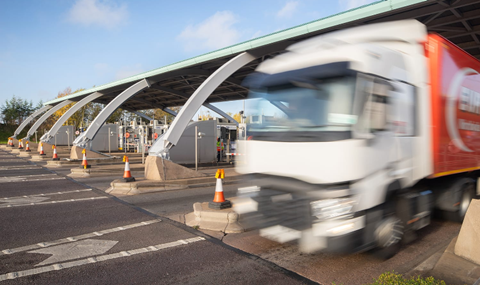 Trucks and vans will be the first to trial a new payment system on the M6 toll road using ANPR cameras.
Road owner Midlands Expressway said the cameras will go live in April and initially will involve fleet operators, before all other road users come under the scope of the new system.
The cameras will identify license plate data and remove the need for physical payment at toll plazas.
It means customers can manage all transactions via the M6 toll website.
Andy Cliffe, M6toll chief executive, said: "As part of our ongoing commitment to ensuring the road remains the most reliable, efficient and cost-effective choice for HGV and commercial fleet operators, we will pilot the new tolling system with a number of van and truck fleet operators during this first phase."
The company announced last year that it was keeping the cost of travelling along the 27-mile road unchanged for HGVs.