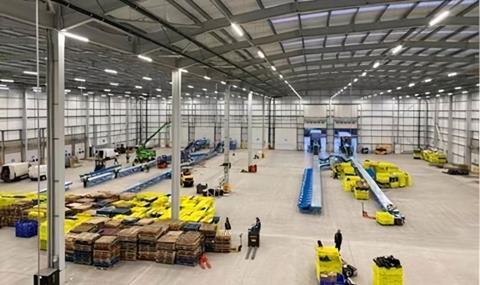 Hermes UK is creating 100 full-time jobs with the opening of a new distribution depot in Westhoughton, Bolton.
The new warehouse is part of a major investment programme by Hermes UK to expand capacity to meet surging demand from the boom in e-commerce created during the pandemic, and which the company said is continuing to grow.
The 77,800 sq ft warehouse, which will be operational later this month, will be able to handle over 220,000 parcels each day, three times as many as its previous site in the area.
Read more
The new depot also comes with EV charging to support its fleet of ParcelShop electric vehicles, which make up 30% of its fleet.
Phil Howard, Hermes UK depot general manager, said: "We are all very excited here at Bolton to be moving into our new home. It shows the faith the business has in Team Bolton to deliver a world class service from this world class facility.
"We are all very grateful for this opportunity and would just like to say a big thank you to everyone who has helped make this happen."