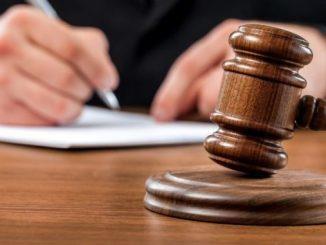 Drivers at a Shrewsbury-based haulage operator were regularly speeding at up to 87mph and were classed as some of the highest a DVSA traffic examiner had ever encountered.
Appearing at a Birmingham public inquiry before deputy traffic commissioner Anthony Seculer, M. Edwards Transport was told some of the HGV overspeeds found by the examiner were "as high as he has seen in his career" and the DTC said he also shared that observation.
Seculer said the speeding, which was gauged to have been between 80 and 87mph, occurred over a number of months and involved different drivers, including the director Robert Edwards.
As a result, the DTC said this negated any possibility of "technical errors".
As well as the overspeeding, the DVSA investigation found unreliable maintenance documentation, ineffective driver defect reporting and the reliance on a disqualified transport manager – the firm's director - which Seculer said all amounted to "serious mis-conduct and they are wholly inconsistent with the relationship of trust that needs to exist between an operator and the traffic commissioner".
The DTC said: "The operator company failed to heed the lessons of a recent public inquiry and I place the operator's conduct in the 'severe' category as deliberate or reckless acts that compromised road safety.
"The starting point for regulatory action is revocation with detailed consideration of disqualification."
However, asking himself how likely it was that M. Edwards Transport, which held a licence for nine HGVs and 11 trailers, was likely to comply in the future and weighing in the balance the changes made at the firm since the investigation, DTC Seculer decided revocation was not required.
Among other improvements, he said: "David Parry, an experienced analyst, has been engaged to report on the tachograph records. The reporting of infringements and the communication with the transport manager and drivers has improved since the investigation. The rate of infringements is low.
"The operator company should be particularly grateful to DVSA examiners who considered current maintenance and tachograph documentation on the morning of the hearing and reported 'significant improvements' in the records."
He added that designated transport manager Kevin Windle was trustworthy and his commitment to improve compliance was genuine.
As a result, the licence was curtailed to six vehicles and 10 trailers and he called for an independent audit to be conducted.