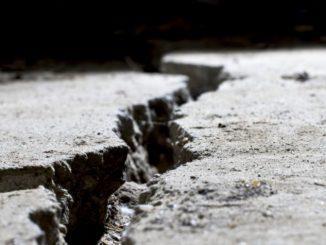 A row has erupted between tipper drivers in Wales and their former employer Hanson after the construction supplier agreed to transfer the work to Manchester operator Gerrards of Swinton.
Seven HGV drivers working out of Criggion quarry near Shrewsbury, plus one based in Wigan, resigned from the company after Hanson said it had agreed to TUPE them over to the haulier.
One of the drivers, Ivan Davies, told motortransport.co.uk they were unhappy with the lack of communication from Hanson and believed their terms and conditions would change – something Gerrards of Swinton insisted was untrue.
Davies said: "We discussed it for weeks and weeks but we saw things weren't getting any better.
"Gerrards hasn't even got its own O-licence in Criggion yet.
"I have no job at the moment, but there are lots of driving jobs out there and I have 25 years' experience."
Another driver, Carl Evans, said they all resigned on the day the TUPE transfer was due to take place: "There's an ongoing issue [with Hanson] and a complaint has been lodged by the union that it has been badly handled," he said.
"The union was there as an umpire, they wanted to see proceedings were done fairly."
Unite union officer Dave Griffiths said it believed the drivers had a claim for constructive dismissal against Hanson and he was in the process of lodging the complaint with the employment tribunal: "Unite has taken advice from solicitors," he added.
In a statement, Hanson UK regional transport manager Jeff Stobbart said it was disappointed the drivers had objected to the transfer and said Gerrards already provided it with a reliable service.
Read more
"We have a proven working relationship with Gerrards of Swinton, which is a long-standing, highly regarded franchisee business with FORS accreditation and a Green OCRS score," he said.
"We have followed a consultation process with the drivers and their union representatives concerning our decision to TUPE the drivers.
"As is required through the TUPE process, we have carried out appropriate due diligence regarding terms and conditions and all information has been shared with Gerrards of Swinton.
"We have successfully completed similar transfers to franchisee businesses in other areas."
Sebastian Gerrard, director at Gerrards of Swinton, said the dispute had saddened him and that the rights of the drivers would have been protected.
He said the company had applied for a licence to operate out of the quarry but that it had been delayed by objections raised by the union.
He said: "I was quite happy to take them all on with the same terms and conditions protected.
"In fact, I agreed to put the wages up and replace the trucks with Euro 6s.
"Everything was to be exactly the same. This should have been nice and straightforward."
Gerrard added: "We are a good company, we do a lot with the community; we have never had anything like this before.
"I have been completely blindsided by it. There are no grounds for it at all."