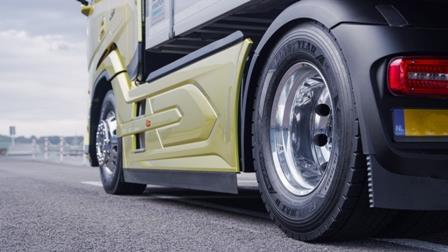 Goodyear has launched its latest fuel-efficient long haul truck tyre range, Fuelmax Endurance. The new steer and drive axle tyres combine the fuel efficiency levels needed on motorways with the traction and mileage called for on A- and B-roads.
Goodyear said the new product line is the "most versatile and fuel-efficient it has ever produced", and all sizes have a B rating for fuel efficiency. This lowers the carbon emissions of new HGVs by 2%, on average, in comparison with a C-rated tyre.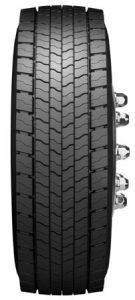 "Vehicle manufacturers, fleet managers and operators are under increasing pressure to meet sustainability targets whilst operating on low margins," said Grégory Boucharlat, vice-president commercial Europe for Goodyear. "Regulators, investors and end-customers are demanding 'clean' products being transported in the most sustainable way. To support a real move towards a climate-neutral future in a highly complex environment like transportation, green and efficient operations need to go hand-in-hand, without adding complexity.
"With the new Fuelmax Endurance, we bring the fuel efficiency known in motorway operations to A- and B-roads. It's efficient and hard-wearing, offering low emissions and excellent grip as well as long-lasting performance and mileage. With this new product line, we wanted to bridge the gap between sustainability and reality in daily operations."
Operators often have to choose between good mileage performance or high fuel efficiency when it comes to tyres. Fuelmax Endurance is designed to make that choice easier as they are no longer limited by the type of road they operate on.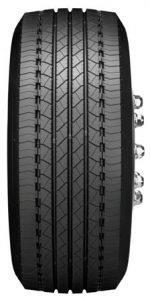 "The versatile Fuelmax Endurance range is a real gamechanger within the tyre and transportation industry, as it is efficient and hard-wearing, offering both low emissions and excellent mileage, plus traction," said Maciej Szymanski, marketing director commercial business unit Europe at Goodyear. "A reduction of 2% in CO2 emissions translates into a saving of about 1 tonne CO2 and 400l of fuel per truck, per year. If a 100-vehicle fleet switches from a C label to a fuel-efficient B label tyre, this would represent a potential saving of 100 tonnes of CO2 emissions and 40,000l of fuel per year."
The new range is compatible with Goodyear's retreading programme and the drive tyre will be available as a premium TreadMax retread, adding extra mileage while providing the same features and benefits as the new innovative tread and reducing tyre costs up to 30%.
In combination with Goodyear's smart tyre monitoring solutions – including Goodyear TPMS, Drive-Over-Reader and most recently launched DrivePoint – the service life and fuel efficiency can be further enhanced.