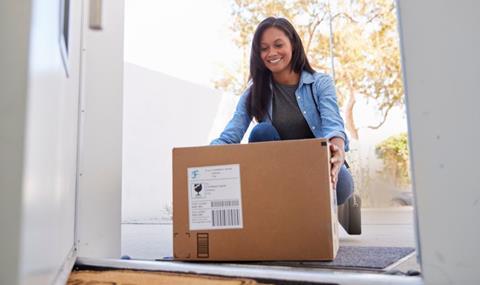 Nearly half of shoppers have changed their mind about making a purchase online because they were unhappy with the inflexible delivery options, according to research by Whistl.
It found 45% of sales have fallen at the last hurdle due to dissatisfaction with the delivery process.
In 2020, 84% of the UK population shopped online, receiving over 2.8bn parcels – an average of 17 per person per year.
Whistl said the impact of parcel tracking and transparency of the delivery process was increasingly important as consumers relied upon home delivery of parcels following the closure of non-essential retail due to the lockdowns.
Its analysis found that the ability to track these online purchases had a significant impact on improving the confidence of making a purchase for over 70% of consumers.