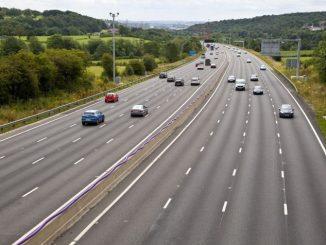 Highways England's attempts to improve safety on smart motorways has stepped up a notch with the launch of a campaign explaining what to do if your vehicle breaks down.
It follows wide-ranging criticism of the way smart motorways operate, with hard shoulders used as all-lanes running to free up traffic.
The widow of a man killed by an HGV on a stretch of the smart motorway network has also called for their use to be banned.
Highways England's campaign, Go Left, sets out what to do if drivers encounter problems with their vehicle.
Read more
Set to the tune of the Pet Shop Boys' hit Go West, the advert encourages motorists to go left, and if possible move into an emergency refuge area, an unused hard shoulder, verge or MSA.
Nick Harris, Highways England acting chief executive, said: "No one plans to break down on a motorway, but if the unexpected happens then I want all motorists to know what to do so that they can keep themselves and others safe."
The RAC welcomed the campaign: "Suffering a breakdown on a motorway or a high-speed road can be one of the most terrifying things that drivers might encounter, so it's important everyone has a clear understanding of what to do in that situation," said Simon Williams, RAC road safety spokesman.