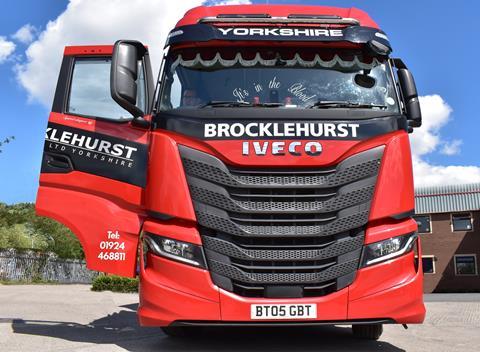 Brocklehurst Transport, which has been a member of Fortec since 2007, has strengthened its ties to the Pall-Ex Group by becoming a shareholder member of the Pall-Ex network.
The moves sees the Dewsbury-based haulage company extend its pallet network services to a wider customer base and expand its offering across the North of England.
Brocklehurst Transport, which has a vehicle operator licence for 40 trucks and 40 trailers, specialises in general haulage, storage and warehousing, and pick and pack and holds a FORS Bronze accreditation.
Dave Webster, owner of Brocklehurst Transport, said: "Joining the Pall-Ex network gives us access to a network of over 90 hauliers across the country, as well as the same award-winning IT infrastructure that we already use.
"We will now be able to consolidate freight from both networks to ensure we are running vehicles at optimum capacity."
Brocklehurst will cover large parts of the Wakefield area on behalf of the Pall-Ex network, the same area they cover in the Fortec network, helping to improve vehicle utilisation and journey efficiencies.
Rebecca Wayte, Pall-Ex Group head of network for the North, saod: "Brocklehurst are a fantastic long-standing member of Fortec and we are delighted to have secured their ongoing service excellence by creating an area as a group member in Pall-Ex.
Read more
"The addition of Brocklehurst not only strengthens the network but, fundamentally, it ensures we preserve in offering our members and their customers the service they desire as we continually strive to be the network of choice."
Barry Byers, Pall-Ex managing director of UK Business Units, added: "It's great to have Brocklehurst Transport join the Pall-Ex network, they have been committed Fortec members for many years now and are a well-respected business in their area.
"The team at Brocklehurst Transport are great to work with and are committed to providing the best possible service to their customers and the customers of other network members.
"They will be a fantastic addition to the Pall-Ex network, providing a quality service across West Yorkshire."