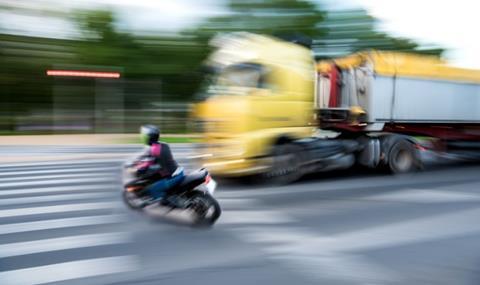 Extending drivers hours could leave hauliers and their drivers at risk of being prosecuted for dangerous driving, according to a transport lawyer.
Vikki Woodfine, partner and head of road transport at solicitors DWF, joined many others from the industry in criticising the government's decision to relax drivers' hours in response to a significant shortage of staff in the industry.
Woodfine said the move undermined the importance of drivers' hours rules and could expose transport companies to significant risk.
She said: "In extreme cases, extended hours could even leave drivers and their employers open to the risk of prosecution in the event of an accident, as falling asleep would be deemed at least careless and driving whilst knowingly tired is often considered dangerous driving.
"The temporary extension in working hours also does little to address the widespread shortage of drivers, since an extra hour will only result in an extra 56 miles per day at an absolute maximum."
The lawyer said it was unfortunate that the government had not recognised HGV driving in its standard occupation classification code, leaving EU professional drivers unable to apply for jobs under the skilled worker visa scheme.
Meanwhile, pallet network members said shortages of household items and grocery essentials in shops and supermarkets were already being seen and price rises were on the cards.
Shareholder member STD Developments in Congleton, said it was struggling to maintain the quality of service it built its reputation on: "If things carry on the way they are going, profits will start to drop and we will be forced to increase our prices, as will all other transport businesses," said MD Craig Stevens.
Read more
"This will have a massive impact on the price of goods purchased in the UK.
"Providing support with the cost of training and forcing insurance companies to cover new drivers would be a step in the right direction to solving the problem."
Fortec member Brocklehurst Transport said if the situation remain unresolved it would be forced to park trucks up: "We will not be able to operate as a business," explained its MD Dave Webster.
"The government needs to encourage insurance companies to lower the minimum age from 25 to 21, as this means so many more talented young drivers can enter the industry.
"This would be a massive help!"
Kevin Buchanan, Pall-Ex Group chief executive, said the industry was now facing one of the greatest challenges in a generation.
"The combination of Brexit and the Covid-19 pandemic has compounded the driver shortage that has been an ever-increasing threat for several years," he said.
"Drivers having to isolate and those who have chosen to leave the industry because of Covid, as well as a vastly reduced talent pool thanks to most European drivers no longer having freedom of movement into the UK, has seen the number of skilled drivers fall off a cliff in the last 18 months."
Earlier this week, transport minister Baroness Vere told the House of Lords that the haulage industry had known for at least two years that foreign labour would not be available to it: "It has known that this was coming down the track," she said.