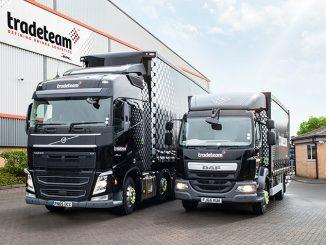 DHL Tradeteam said it was disappointed that union members working on its Molson Coors beer contract in Burton-on-Trent are to start strike action in a dispute over "excessively long delivery routes".
Unite claimed the logistics firm had reneged on a deal struck last year, backtracking on a commitment to recruit 25 additional drivers in order to ease route demands.
As a result, the union said there would be two separate 72-hour strikes; the first running from 6 – 8 April and then the second from 10 -12 April.
These will then be followed by an overtime ban on drivers from 12 to 20 April.
Unite said the strikes were designed to cause delays and shortages of Molson Coors' products, including Carling lager, over the Easter holiday period.
Its regional officer Rick Coyle said: "Most employers have realised that the labour market in 2022 requires lorry drivers to be treated decently. DHL appears to find this difficult.
"Even at this late stage strike action and the beer shortages that will result can still be avoided.
"DHL Tradeteam needs to return to the negotiating table and immediately implement measures to deliver on its previous commitments."
However, a spokeswoman for Tradeteam said the proposed strikes were going ahead despite both sides previously negotiating a pay deal and, in addition, it also agreeing to invest in "significant additional driver resource".
The spokeswoman added: "We look forward to further talks to reach a satisfactory outcome for both parties, but contingency plans are being drawn up and every effort will be made to minimise disruption to deliveries should the action go ahead."