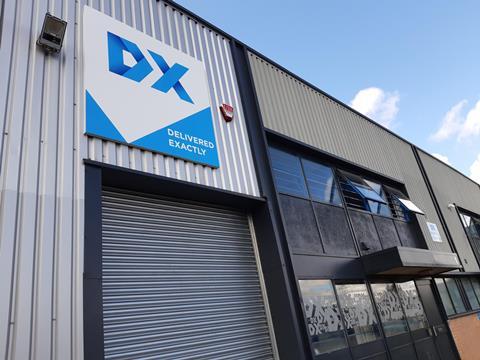 Delivery firm DX has opened a new depot in Deeside, Clywd, just days after taking on 15 sites previously operated by Tuffnells Parcels Express, after the rival company called in the administrators.
The Deeside site is the first depot the group has launched in its new financial year and joins another nine depots which were opened by DX in its previous financial year, which ended on 1 July 2023.
The Deeside depot will serve the group's parcels operation - part of the DX Express division which provides highly secure, tracked deliveries both to businesses and consumers.
Read more
The 9,900 sq ft site is located on the Sandycroft Industrial Estate, situated to the east of Deeside town centre and eight miles from Chester with close transport links to the A55 North Wales Expressway and the M56.
DX Group said that, in addition to providing additional capacity, the new depot will help boost the division's operational efficiencies, and its service levels, offering earlier deliveries and later collections, and local customer services.
The group is also planning further investment in its depot network this financial year, which is the final year of DX's current three-year, £20m-£25m investment programme in its delivery network, fleet, parcel-handling mechanisation, and new technology.
Paul Ibbetson, DX Group chief executive said: "We have substantially expanded our depot network over the last two years and this latest addition further increases our capability in the North West and North Wales. It is also in addition to the 15 former Tuffnells sites that we are in the process of taking on.
"As well as delivering additional capacity, the investments will ensure that we maintain our very high customer service levels as we continue to grow the business. Service is integral - and critical - to our ongoing successful growth and development."