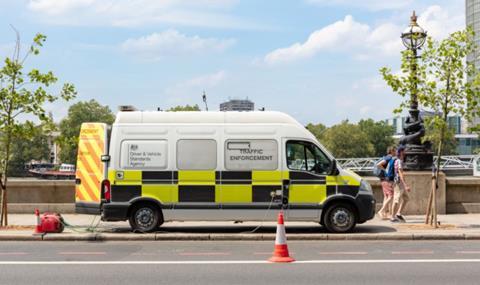 Operators who deliberately conceal their number plate will now be fined, issued with an S-mark prohibition and reported to the traffic commissioner, according to updated DVSA guidance.
The agency said it had overhauled its enforcement sanctions policy after becoming aware of a "minority" of hauliers who were tampering with their vehicle plates.
The new rules came into force on 1 February and could see firms that flout the law appearing in court or at a public inquiry.
The DVSA said: "We are aware of a minority of operators who are deliberately attempting to conceal their number plates from identification.
"To help us better protect people from unsafe drivers and vehicles, we changed how we enforce deliberate number plate tampering."
It said enforcement officers would now issue an S-mark prohibition; an immediate or delayed prohibition plus a £100 fixed penalty notice and submit a report to the TC or to the courts.
The DVSA added that it would also retain fraudulent number plates as evidence for any future investigation.
At the end of last year, the enforcement agency said it had also noticed HGVs being presented for annual test with tampering carried out to the exhaust emissions data recorded on the manufacturer's plate.
It said some operators had been reported to the TC for public inquiry consideration.