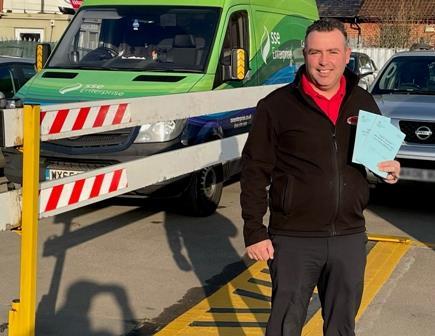 On November 15, the DVSA introduced changes to the vocational licence 3a & 3b test modules, so that approved training centres and accredited assessors can now undertake the reversing for part 3a of the test.
The 3b part of the test still needs to be completed with a DVSA examiner and the duration of the test has increased from 50 to 60 minutes. This means that drivers cannot complete the 3b part of their driving test until they have passed the 3a part of the test.
These changes were brought into place to help tackle the national HGV driver shortage in the UK, with the new format meaning DVSA examiners can now complete five tests per day up from four per day.
My initial reaction was that I was pleased. I am a board member of the Logistics Skills Network, and this change is something we've been campaigning for to enable the DVSA examiners to conduct more 3b practical tests.
The changes were introduced quickly, meaning we had to change training programmes to incorporate the 3a tests before the students had their practical test. Although difficult the changes have been successful. The team in the office have done a great job ensuring all our customers had 3a tests scheduled prior to their practical 3b tests.
By limiting the number of 3a tests conducted at the DVSA test centres, this will enable the DVSA examiners to conduct more 3b practical tests. This enables more drivers to take more tests who will hopefully pass and move into the industry. With higher pass rates being achieved, will hopefully also enable the DVSA to do more tests with fewer retests.
Reactions from our students have been good. Initially, there was a certain amount of confusion about why the changes have been made but, with a short explanation and students practically conducting 3a tests, they have been quite receptive to the changes.
A couple of big advantages for the students is that they get to carry out the 3a reversing exercise training on the same area that they are tested on, and the students can concentrate more on the road driving when it comes to the 3b practical test.
Paul Moon, MD, 2 Start Training