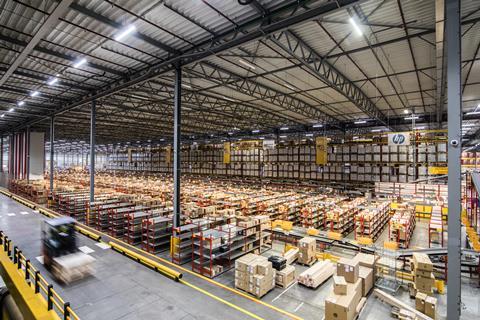 DHL Supply Chain has signed a ten-year primary sub-contractor deal with tech start-up DigiHaul in a bid to cut empty running rates and avoid driver shortages.
Under the contract, DHL will have access to a network of 750 carriers to help it meet peak season demand. In addition, DigiHaul will provide a centrally coordinated booking system across different sites, to maximise capacity on each vehicle and significantly reduce empty return journeys across its portfolio of customers. Over 600 loads a day will be booked, tracked and managed through the DigiHaul solution.
DigiHaul can also provide one central view of DHL's sub-contractor needs and track demand across sites to enable better forecasting and planning.
Read more
Ian Clough, MD of transport at DHL Supply Chain UK&I, said: "By moving our sub-contracted volume to DigiHaul, we're able to access vital capacity in the UK transport network, particularly as we head into peak and continue to manage the challenges of the national driver shortage.
"The long-term benefits are equally important; empty running comes at a huge environmental and financial cost, and this is a great solution to address it."
Martin Willmor, chief executive of DigiHaul said: "In a relatively short time we've built a network of skilled and trusted carriers and have achieved the scale needed to become the primary sub-contractor for the UK's largest logistics company.
"At a time when UK supply chains are under increasing pressure, we will be helping DHL unlock capacity and achieve the carbon savings that come from having a more efficient transport network."