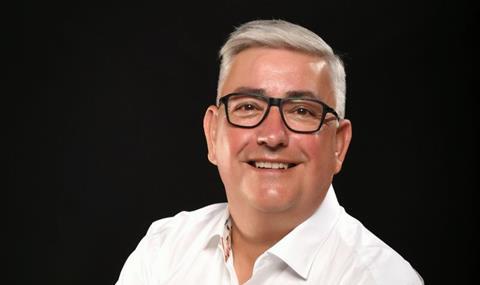 DHL has signed a new three-year deal with asset management specialist Peacock Engineering to help the logistics giant better manage and maintain its critical asset base at its Heathrow hub.
The 150,000sq ft DHL Express Southern Hub, which supports a network of 47 service centres across the UK, opened in 2016 and is home to over 500 employees.
It operates around the clock and has the capacity to process 28,000 items per hour.
The facility includes automated parcel and mail sorting systems and x-ray machines which require constant monitoring and maintenance to ensure any downtime is minimal.
The partnership with Peacock Engineering will see DHL move its existing enterprise asset management (EAM) solution, known as IBM Maximo to IBM Maximo Application Suite (MAS) - a new cloud-based version.
DHL said MAS offers a single platform for intelligent asset management, monitoring, maintenance, computer vision, safety and reliability, enabling the company to have a 360-degree, real time view of its asset base, across multiple sites simultaneously if necessary.
It added that the move to the cloud will enable increased asset uptime and better first-time-fix rates, improved operational efficiency, digitised work orders and the ability to store data on and offline.
Read more
The cloud-based system will also help to negate out-dated paper-based processes, helping to remove duplication and reduce human error.
DHL is also upgrading to the latest generation of Peacock Engineering's Fingertip add-on mobile solution, which delivers improved real-time data capture, flexible work processes and faster work progression.
The logistics company's maintenance teams will also receive training workshops delivered by Peacock Engineering's team of experts.
Kevin Dickinson, SDC engineering manager at DHL, said: "We have worked with Peacock Engineering since 2016 and have always been impressed by the quality of service and its teams unrivalled knowledge of EAM solutions, such as IBM Maximo.
"The partnership will see us upgrade to a new cloud-based version of IBM Maximo, an EAM solution we have been using for several years.
By taking our EAM to the cloud through IBM Maximo Application Suite it will enable us to reduce the impact of maintenance through better planning, speeding up works, improve first time fix rates and enable our operations and maintenance teams to have a better view of our assets."
Alan Cambridge (pictured), chief executive of Peacock Engineering added: "We are thrilled to be continuing our work with DHL over the next three years. The new cloud-based IBM Maximo Application Suite integration will help bring all of DHL's maintenance and work schedules at its DHL Express Southern Hub together, in a single EAM platform, helping to speed up fixes and ensure the impact of maintenance on operations is minimal."