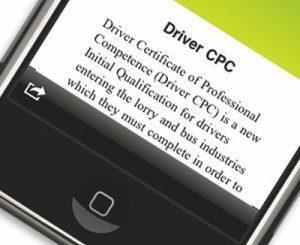 Road Skills Online has urged operators to fill in its new questionnaire, suggesting ways to improve the Driver CPC.
The government announced a major review of the qualifcation last November after industry leaders claimed its bureaucratic nature was acting as a barrier to both new and returning drivers.
"I have been invited by Department of Transport and DVSA to contribute to the DfT's review of Driver CPC," explained Road Skills Online MD David Somers.
Read more
"Clearly I have a strong and hopefully well informed view on what DVSA should be advising the government to do for the benefit of the transport industry and our drivers. On behalf of Road Skills Online I am trying to canvas the opinions of around 500 individuals in the transport sector to ensure there is a representative and valid response from every corner of the UK and every type of business."
The questionnaire is completely anonymous and can be found at: https://www.surveymonkey.co.uk/r/6VLQQJ8