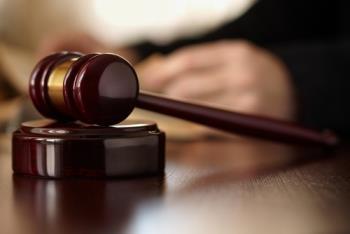 A delivery driver sustained serious injuries at a warehouse and storage firm when he was run over by a forklift truck.
Southampton Magistrates' Court heard how the driver was in the delivery yard at Skillbeech Services waiting while his vehicle was being loaded in July 2019, when he was struck by the forklift.
The worker fell to the ground and the truck ran over his legs, causing severe crush injuries.
A Health and Safety Executive (HSE) investigation found that there were inadequate control measures in place to segregate pedestrians and vehicles in the yard.
The company, which operates seven HGVs out of its base in Southampton, pleaded guilty to breaching the Health and Safety at Work Act and it was fined £32,000 and ordered to pay £8,222 costs.
HSE inspector Nicola Pinckney said: "The injuries sustained in this incident were life changing and could have easily been fatal.
"This incident could have been avoided if basic vehicle and pedestrian segregation and control measures such as barriers, marked walkways and safe working practices had been in place.
"Companies should be aware that HSE will not hesitate to take appropriate enforcement action against those that fall below the required standard."