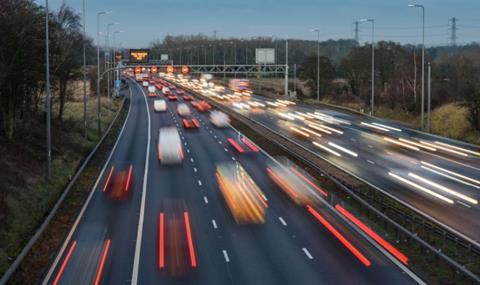 The government has extended the temporary relaxation of drivers' hours rules in the UK until October, in a move criticised by the industry as not making "any material difference" to the driver shortage.
The Department for Transport said the extension reflected "the exceptional circumstances arising from the cumulative impacts of the coronavirus Covid-19 pandemic and an acute shortage of drivers of heavy goods vehicles, which adversely affect the carriage of goods by road, causing acute supply chain pressures."
However, the RHA said the relaxation, until 3 October, wouldn't fix the lack of available HGV drivers, but a package of short and long term measures could resolve the issue.
RHA chief executive, Richard Burnett said: "We reiterate that extending drivers' hours can be counterproductive by making the job less attractive, especially at a time when firms are struggling to recruit and retain staff.
"Drivers' hours regulations were originally devised on safety grounds to ensure that drivers were not put in the position of driving for excessive periods of time.
Read more
"Putting tired drivers behind the wheel for longer is not the answer; drivers' hours are limited for a reason and should only be relaxed as a last resort for short-term issues which can't be resolved otherwise."
The Unite union described the extension of the rules being relaxed as "frankly dangerous" and said HGV drivers were already exhausted.
Adrian Jones, Unite national officer for road transport, said: "Minimum driving hours are there to keep people safe. Relaxing them for six months of the year is foolhardy and will inevitably put workers and road users at risk.
"We will continue advising our members not to put themselves in danger and to exercise their legal right to refuse to drive if they are too tired.
"The union will fully support those who make that decision, legally and industrially."