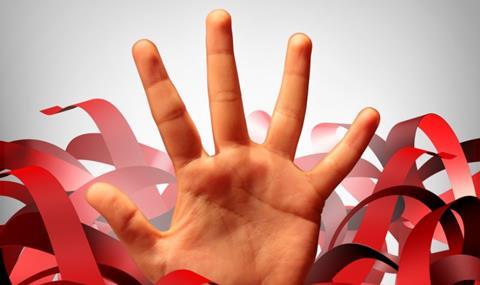 UK shellfish hauliers have warned they stand to go out of business due to spiralling costs and a deluge of paperwork now that the country has left the EU.
Mark Moore, purchaser at the Dartmouth Crab Company, which runs 12 HGVs out of the West of England traffic area, said Brexit had made his industry unsustainable.
He said: "We are deluged with paperwork; it's at ridiculous levels.
"The costs involved have made the industry unviable. Also, border controls are deliberately difficult."
Moore said he appreciated people voted to leave the EU and this was always going to result in more paperwork, but he added: "The problem is, we have to raise a full suite of documents for every customer.
"We use a customs agent, but the problem is they are overwhelmed.
"We will average 45 sheets per customer; that's as many as 400 for one lorry.
"This is not a teething problem, it is what it is."
Moore estimated that his costs are around 300 Euros per consignment, compared with zero prior to Brexit.
"Our business is very much just in time, it's a live product," he said.
"It's only going one way and the longer it takes the greater the mortality we experience."
Another shellfish haulier, Alan Miller, who runs three artics out of Scotland, described the paperwork situation as "absolutely crazy".
He said: "For the government to sign off and agree to this is an absolute shambles."
The Scottish National Party has called for fisheries minister Victoria Prentis to stand down after she admitted not reading the post-Brexit trade deal with Brussels because she was busy organising a nativity trail.