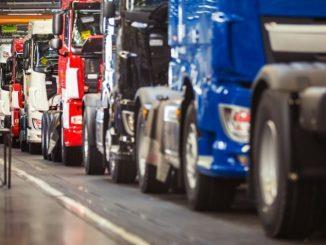 CV production in the UK continued on its upward trajectory last month, with 11,979 units rolling off the factory lines, the highest output seen since 2011.
SMMT figures showed that production increased by 53.6% in September and marked nine months of consecutive growth, with the business group pointing to robust demand for UK-made vans.
It said output was the highest of any month so far in 2022 and was also driven by strong orders from overseas markets, with a 70.4% increase to 7,333 trucks, vans, buses, coaches and taxis going into service.
The vast majority of these – 95% - were destined for EU countries.
Read more
Year-to-date, overall production volumes are up 50.8%, establishing the best first nine months performance since 2012, with 76,807 units manufactured in GB since January.
Mike Hawes, SMMT chief executive, said: "In a sector that continues to face significant challenges, Britain's commercial vehicle manufacturers have reacted with determination to deliver the best September in more than a decade.
"Significant demand from overseas markets not only demonstrates the appeal of UK-built CVs, but shows the critical role this sector plays in powering the UK economy.
"Long-term growth, however, will depend on operator confidence and a competitive business framework for manufacturers, so the new government must take a long-term approach, addressing high energy prices and other cost impacts that hold back investment."