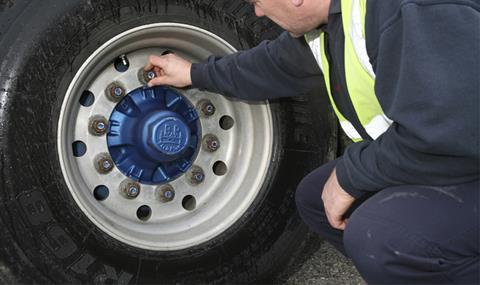 Over a quarter of HGVs, LGVs and commercial cars failed vehicle enforcement checks between April to June this year, exposing commercial drivers and their employers to the risk of criminal charges.
A recent investigation by TrackDays.co.uk looked at the Driver and Vehicle Standards Agency (DVSA) vehicle enforcement data, published in October.
It found that between 25% of commercial cars and 39% of HGVs were issued with immediate prohibitions.
The report notes that the prohibition could include immediate brake, steering or tyre defects required by law to keep vehicles safe.
Half (50%) of DVSA's checks on LGVs by DVSA discovered a mechanical issue, whilst over 60% of commercial cars checked were found to have a mechanical issue, resulting in a form of prohibition being applied.
The condition of the vehicle's tyres was the most common prohibition defect for LGVs (16%), whilst for commercial cars it was 21%.
Tyres below the legal tread limit could result in three points issued per bald tyre which could lead to drivers losing their licences and livelihoods.
The report said the current economic strains could be lowering vehicle maintenance standards.
It stated: "With many sole traders and smaller businesses running commercial cars and LGVs, the cost of living crisis could be forcing companies to take a risk and avoid basic vehicle maintenance checks.
In addition, with challenging winter driving conditions arising at this time of year, the risk factor is significantly increased.
Read more
Neil Greig, director of policy and research at the UK's leading independent road safety charity, IAM RoadSmart, commented: "Inflation and rising costs are hitting everyone at the moment. Putting off simple safety inspections to try and avoid costly expenses can be a short-sighted approach taken by some.
"One in three deaths on our roads involve someone driving during the course of work, so there are many lives at stake when safety checks are cut - is that a price worth paying?"
TrackDays.co.uk operations manager, Dan Jones, pointed to the safety-first approach taken by TrackDays.co.uk, which specialises in offering motorists experience days, including driving an HGV and other specialist vehicles in a safe and controlled environment.
Jones said: "Safety checks are crucial when you're providing a service to customers. We ensure we don't take risks with our tyres, brakes and steering and keep a constant eye on the conditions of all three of these areas.
"Ultimately, we must ensure we have done everything we can to provide a safe experience for our drivers and their tutors. It is not worth the risk."