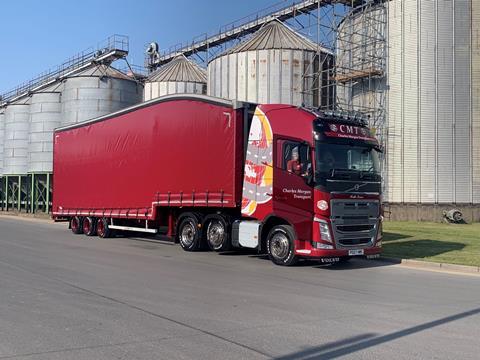 Yorkshire-based Charles Morgan Transport has joined pallet network Fortec as a shareholder member, as part of wider plans to grow its client base.
The company, which has its headquarters in Full Sutton, near Malton in Yorkshire, was launched in 2016 by young entrepreneur Charles Morgan when he was 17 years old.
The firm, which specialises in general and agricultural haulage, as well as courier, flatbed and storage services, launched with one sprinter van and now has a satellite depot in Malton and a licence to operate 12 trucks and 22 trailers.
Morgan said: "Being a shareholder means that we will be able to grow and develop along with all the other shareholder members, working together effectively to provide a great, unbeatable overall service to businesses throughout the UK.
"Because we all have a shared interest in the network, in my eyes, this brings a much more tight-knit feel between the members, which in turn creates much better working relationships between one another."
He added: "I am really looking forward to growing the client base for Fortec in our YO postcode areas and making our membership a success."
Read more
Fortec, which was bought last year by Pall-Ex, is overseen by Barry Byers, MD of UK business units at Pall-Ex Group. Byers said: "Fortec and Pall-Ex Group as a whole is really pleased to welcome Charles Morgan Transport as our latest shareholder member.
"To have gone from a one-van operation in 2016 to the professional and well-established organisation that we see today shows not only the quality that Charles has but his desire to continually grow and deliver excellence too.
"I have no doubt that Charles Morgan Transport will help to further strengthen Fortec, and both parties will reap the rewards of its shareholder membership."
Fortec launched its shareholder model last year as part of major expansion plans, following its acquisition by Pall-Ex. The network also hired new network development director Mark Barlow in April this year, who is tasked to build the Fortec membership in locations across the UK.