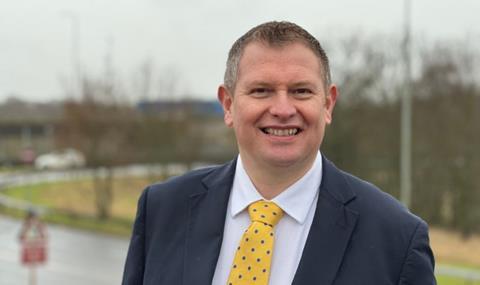 Bullet Express has appointed logistics specialist, Martin Craghill (pictured) as commercial director designate.
He will join the Glasgow-based company in the spring and take responsibility for Bullet Express's entire commercial programme, including worldwide and sales activities.
He will also work with the company's MD, John McKail, on mergers and acquisitions strategy.
Bullet Express operates 145 trucks and trailers on the country's roads and has a customer base of over 800 companies. It employs over 150 staff and has four storage sites with capacity for up to 40,000 pallets.
Craghill brings 30 years of logistics experience and is currently trade lane manager for supply chain and logistics company, CCL Logistics & Technology. He has previously held senior roles with Braid Group, DB Schenker, Seko Logistics Scotland and YRC Logistics.
Read more
McKail said: "Martin is a logistics professional with a very similar vision to my own. He will bring significant experience and make a very positive contribution to Bullet Express's future growth and expansion.
"We have a range of complementary services designed to make sure our customers' goods are where they need to be, when they need to be there, and I know Martin will help us to truly blend services and connect supply chains on a worldwide level."
Added Craghill: "I'm joining Bullet Express at a very exciting time in its development and I look forward to being part of its ongoing success story.
"Bullet Express is a stand-out brand, one that has grown is stature through delivering sustainable, reliable global supply chain solutions for many blue-chip companies. I look forward to joining the Board and working with this very diverse team to develop the business further and into new areas".