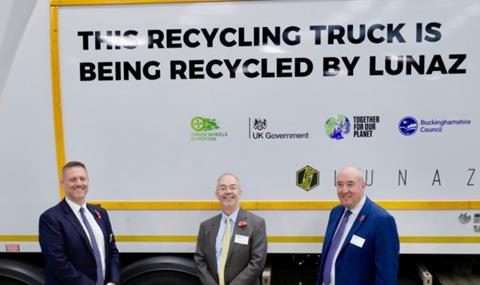 Buckinghamshire Council said it intended to convert its entire vehicle fleet to zero-emission, electric power after it teamed up with restoration and electrification firm Lunaz.
The council has signed a letter of intent to explore the options available for converting its fleet to electric power over the coming years.
Martin Tett, council leader, said: "As a council we are fully committed to doing all we can to cut our carbon emissions and we know that converting our diesel and petrol vehicles to electric power as soon as we can, would be a giant step towards doing that.
"Rather than scrapping them and buying new, the innovative technologies being developed and employed by Lunaz will help us to use a much greener option, to effectively upcycle and rejuvenate our current fleet to fully electric vehicles."
Lunaz Group founder David Lorenz said its model of working was economically and ecologically viable and it helped prevent diesel and petrol vehicles from being sent to landfill.
"We all need to be more sustainable in how we approach many aspects of our lives to tackle climate change and here at Lunaz, supporting organisations like Buckinghamshire Council and others to embrace new, green technologies in transport is one of our key priorities," Lorenz said.